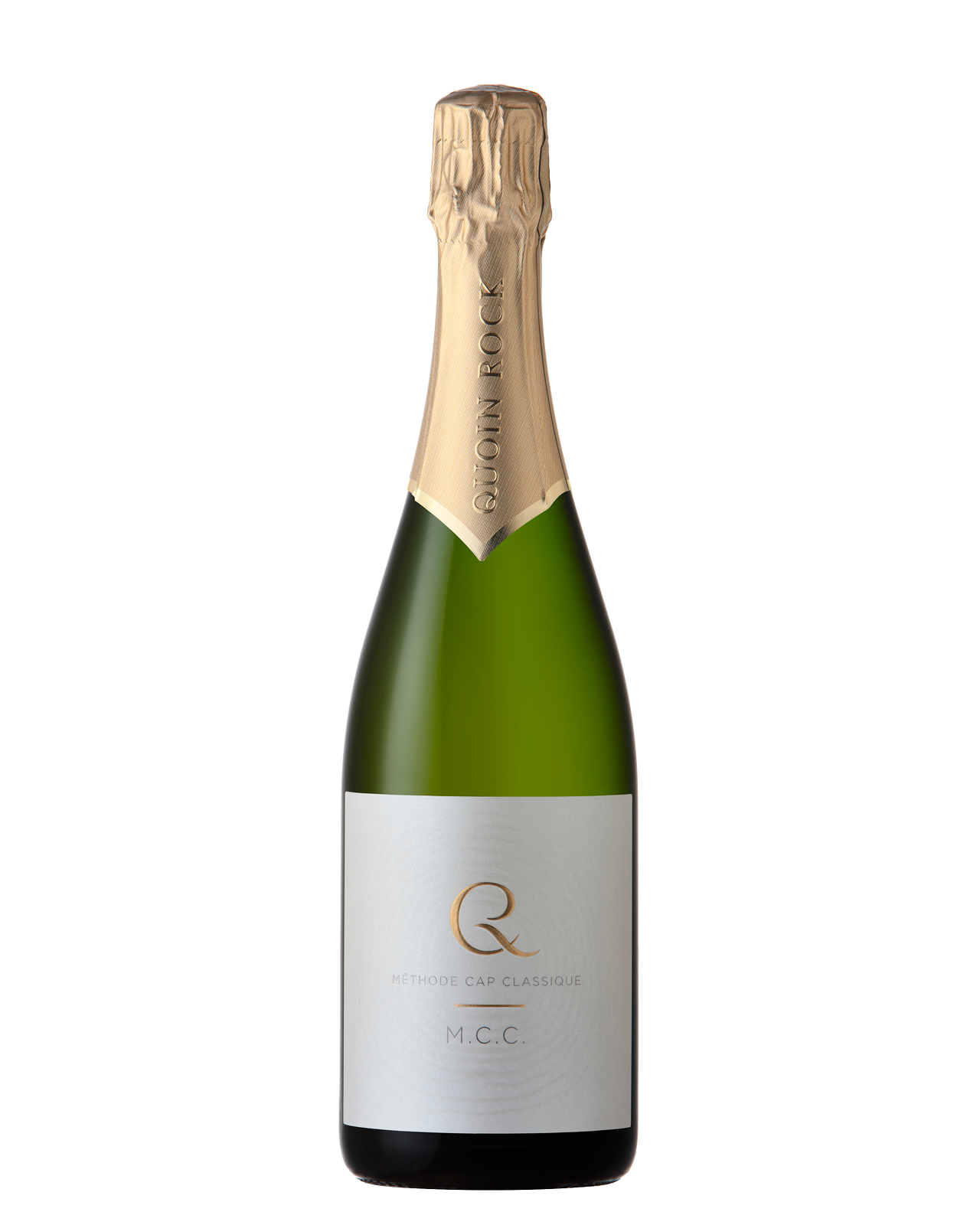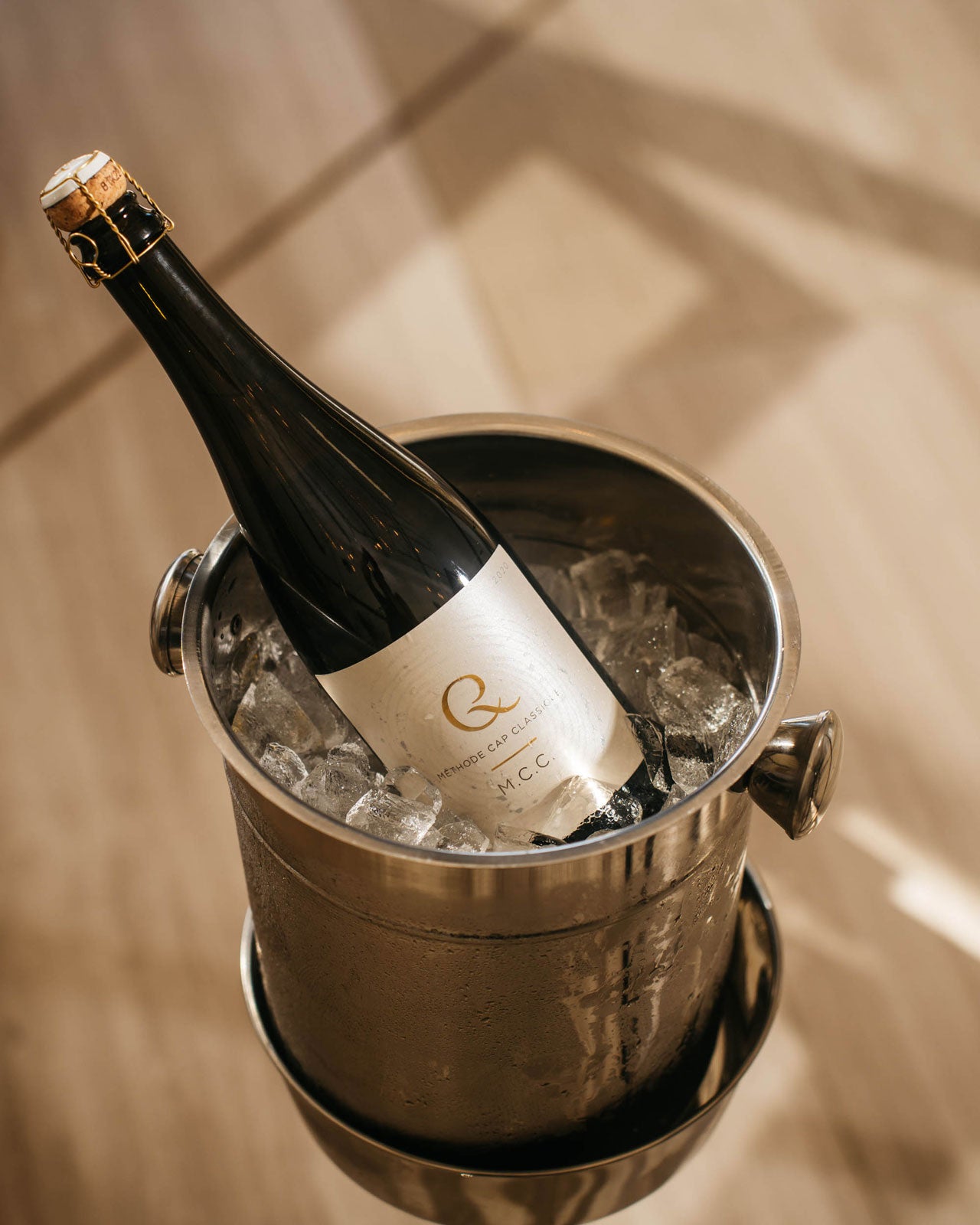 Quoin Rock Festive Methode Cap Classique 2020
Vinification
Hand-picked grapes are whole-bunch-pressed and the juice moved to stainless steel tanks, where natural fermentation started. The base wine was matured in Stainless steel tanks for 7 to 8 months. Regular lees stiring applied. 2nd fermentation in the bottle. The wine was bottle-aged on the lees for 18 months, then disgorged and given a further 6 months bottle maturation before being released.
Winemaker`s notes
Prominent notes of green apple, honey-oats, biscuits and lime are supported by interesting mineral characters on the nose. The delicate mousse and tiny, persistent bubbles complement the crisp, refreshing acidity and creamy palate of this elegant Extra Dry style MCC.
Food pairing
While this wine is a perfect match to salmon tartare, oysters and sushi, it can be enjoyed on its own and at any time and at any occasion!
Cultivar/s Pinot Noir 77%| Chardonnay 33%
Vintage | 2020
Origin | Cape Coast
Harvested | February 2020
Bottled | Disgorged March 2022
Wine Analysis
Alcohol: 12% | Residual sugar: 14.6g/l | Total Acidity: 7.3g | pH: 3.15
Aging potential | Best to drink now. Can last 5 years + if cellared correctly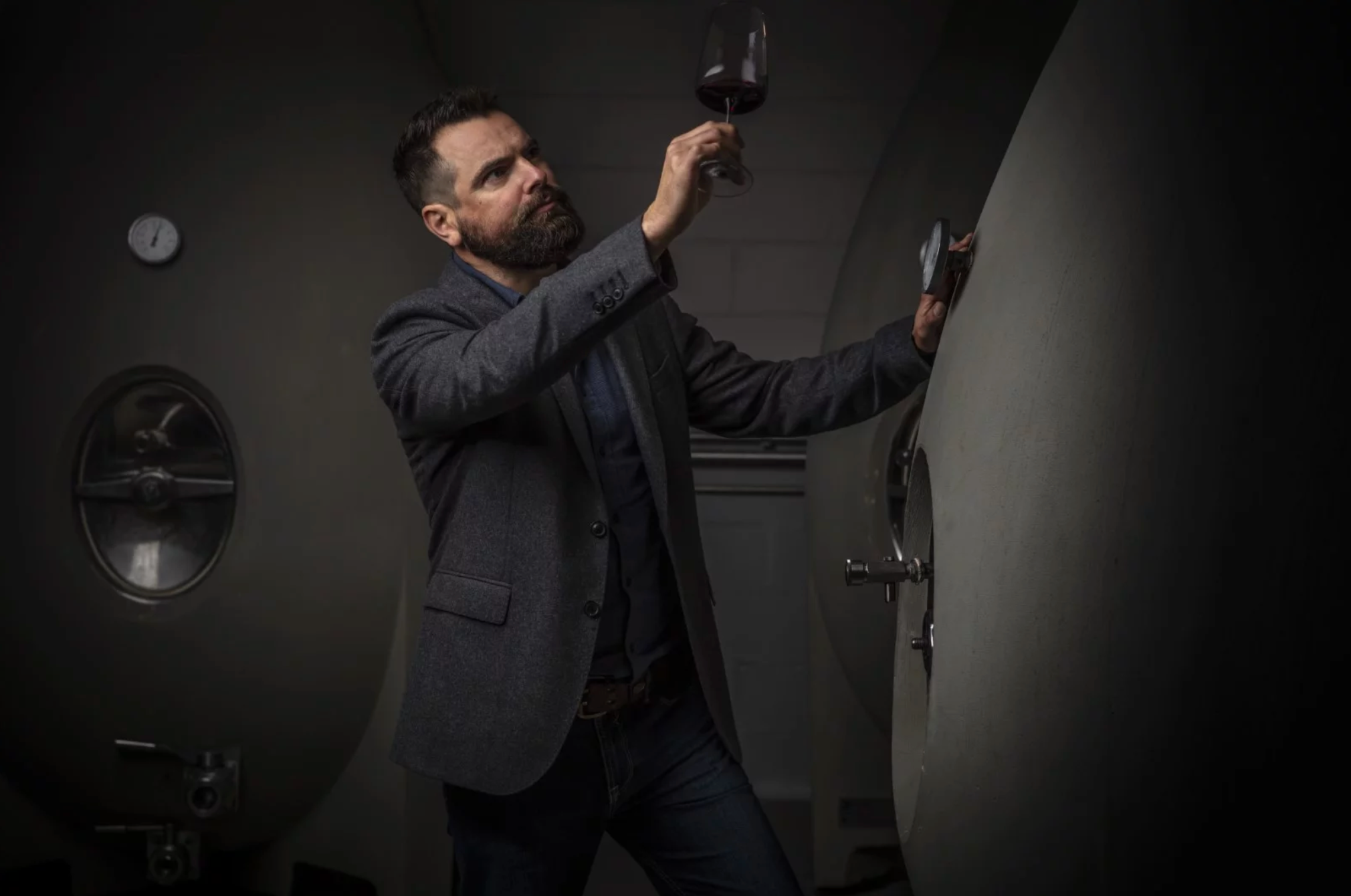 Craftmanship | Innovation
At Quoin Rock & Knorhoek, the fusion of meticulous craftsmanship and cutting-edge innovation is evident in every bottle we produce. By seamlessly blending traditional techniques with modern advances, we remain at the pinnacle of viticultural excellence, ensuring our wines not only honor our rich heritage but also anticipate the future of winemaking.
Passion | Experience
Our estates resonate with a deep-rooted passion for producing the finest wines, a love that's tangible in every sip and every encounter. Quoin Rock & Knorhoek is more than a destination; it's a journey into a world of premium winemaking, where each moment promises an unforgettable experience steeped in tradition, fervor, and elegance.