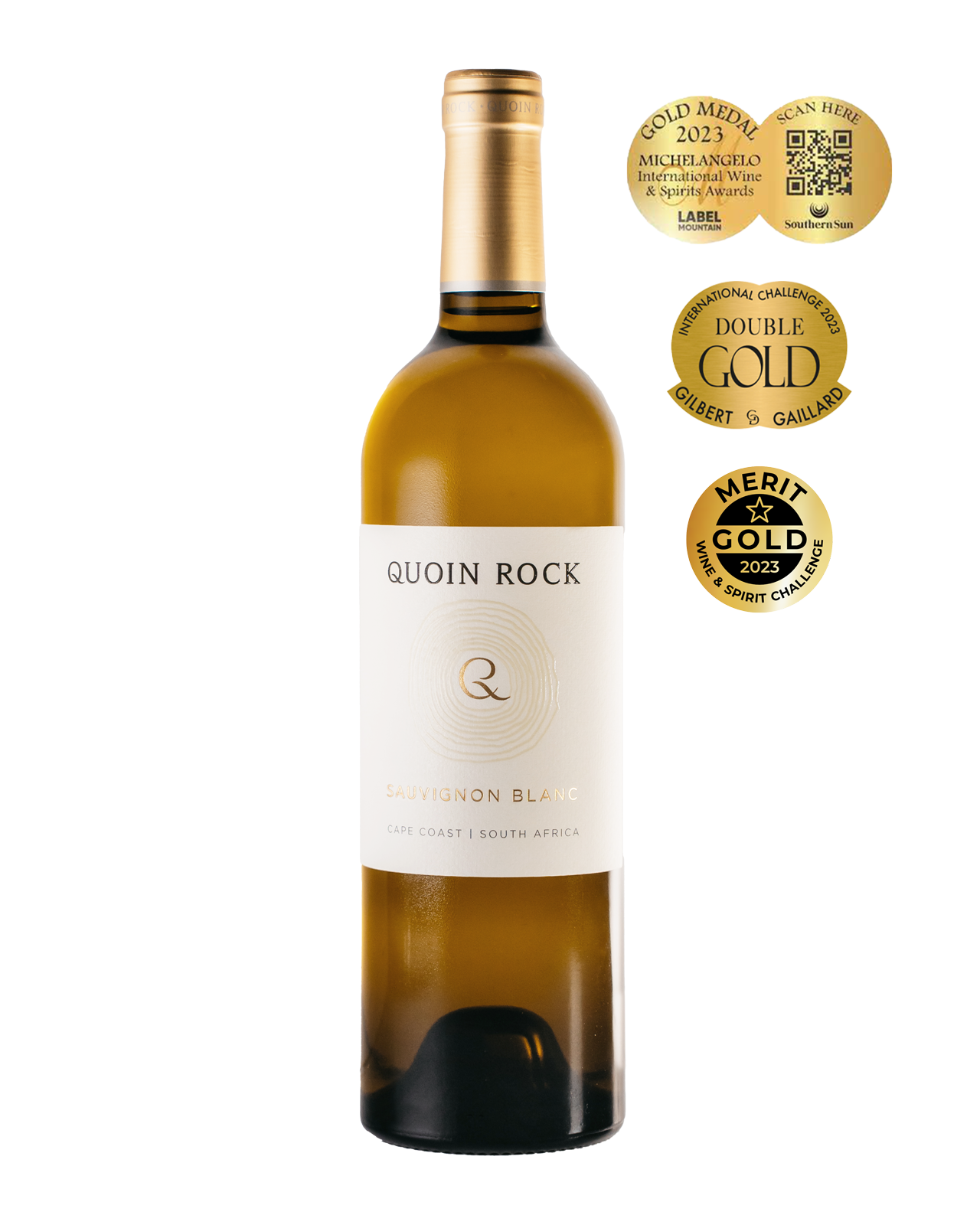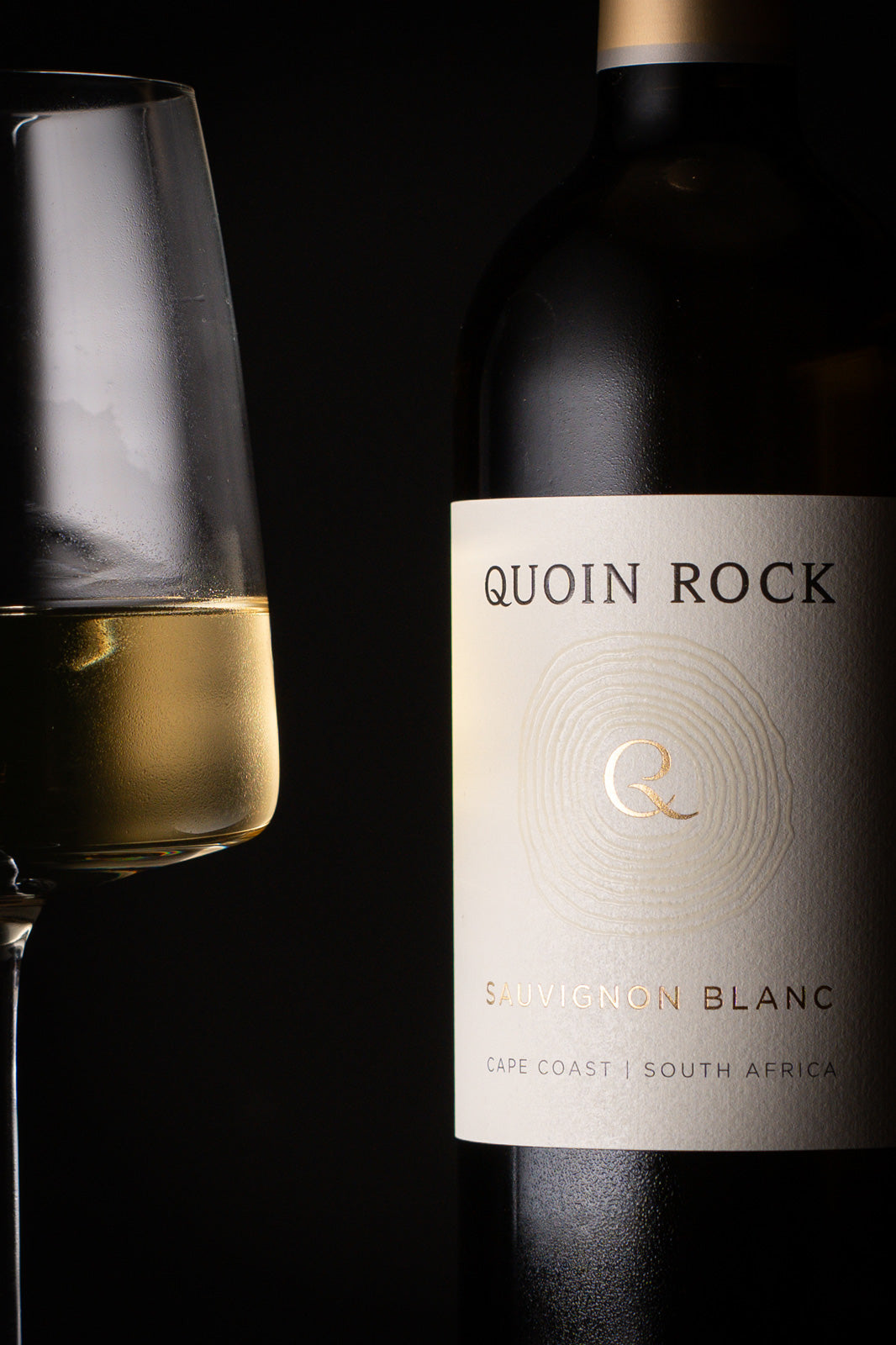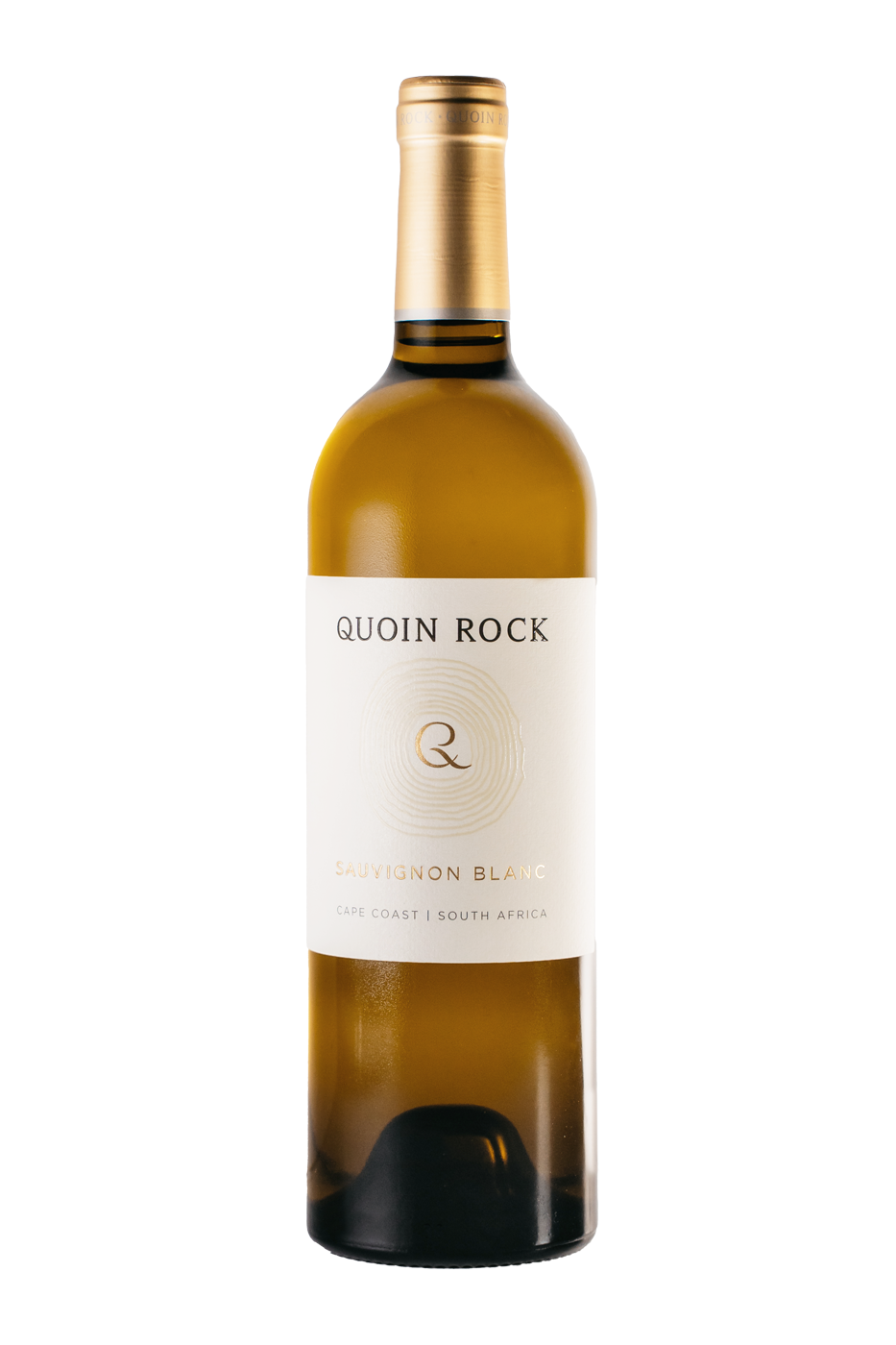 Quoin Rock Sauvignon Blanc 2021
Vinification
Our focus is on small batch winemaking, allowing us to monitor vineyard and wine production qualities and provide feedback for future improvements. While also helping us isolate and identify exemptional batches for quality wine production. The grapes used to produce this fruit forward wine came from both Stellenbosch and Elim, showcasing properties from both sites. Grapes were harvested and processed early in the morning to ensure freshness and preservation of the delicate Sauvignon Blanc aromas. All batches from the different sections of the blocks were kept separate right up to the final blending just before bottling.
Maturation
Wines are stirred on their fine lees in tank to gain complexity. Once the winemakers are happy with the volume achieved using this technique, wines are racked off their fine lees and prepared for bottling after 7 months in the cellar.
Winemaker`s notes
Tropical fruit aromas of lychee and fig are first prominent, leading into a flinty, crisp notes of bell peppers and lime. The palate showcases melon and lemon characters, creating a refreshing and beautifully harmonized wine.
Food pairing
This wine is perfect on its own, slightly chilled, but also makes the ideal partner to most poultry, sushi, and seafood dishes. In some cases, this wine could be paired well with hot and favourable curries.
Cultivar/s|Sauvignon Blanc 92% | Semillon 8%
Vintage | 2021
Origin | Cape Coast (Elim/Stellenbosch)
Harvested | February 2021
Bottled|15 September 2021
Wine Analysis
Alcohol: 13.18% | Residual sugar: 1.8g/l | Total Acidity: 7.0g/ | pH: 3.21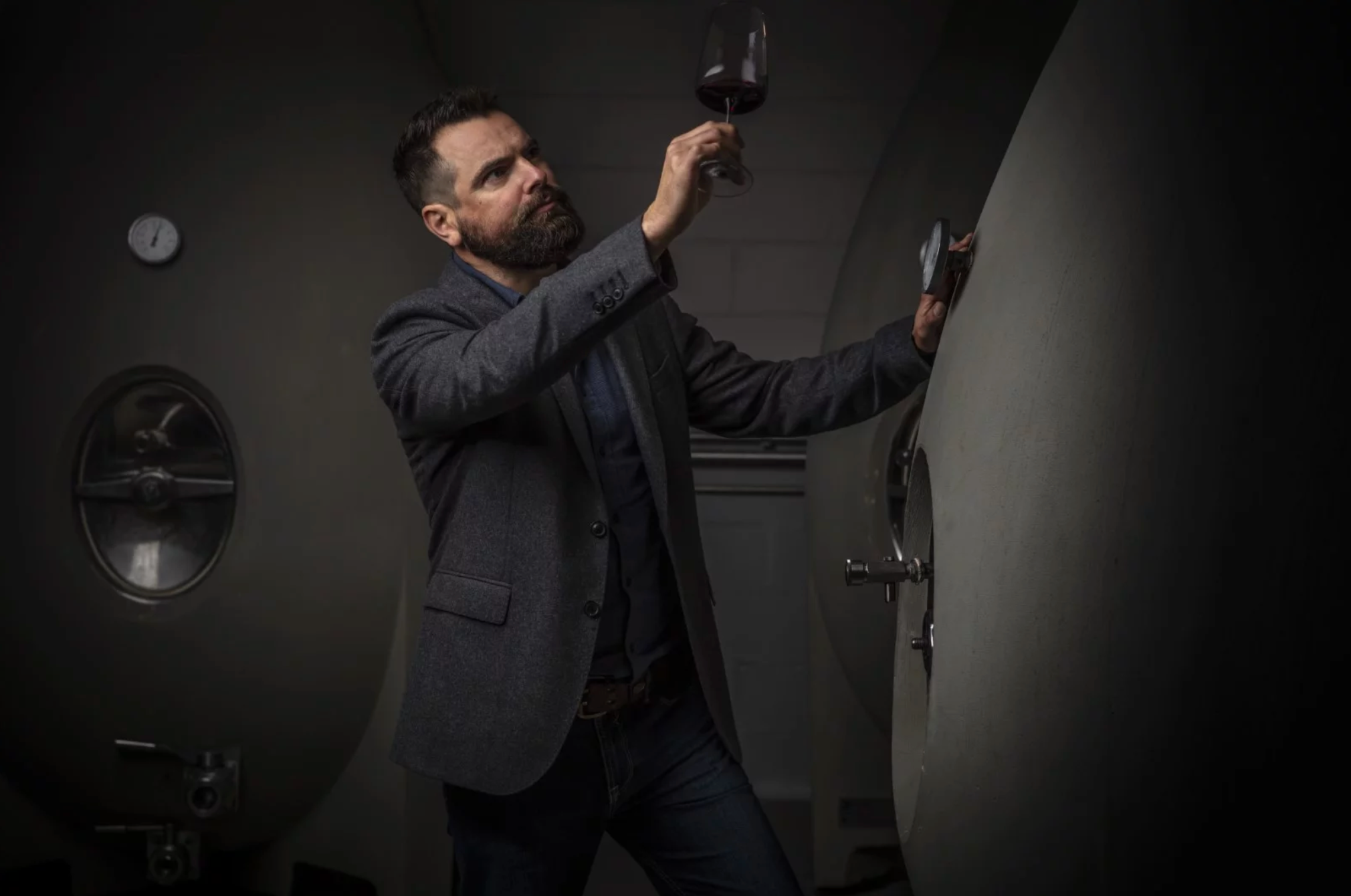 Craftmanship | Innovation
At Quoin Rock & Knorhoek, the fusion of meticulous craftsmanship and cutting-edge innovation is evident in every bottle we produce. By seamlessly blending traditional techniques with modern advances, we remain at the pinnacle of viticultural excellence, ensuring our wines not only honor our rich heritage but also anticipate the future of winemaking.
Passion | Experience
Our estates resonate with a deep-rooted passion for producing the finest wines, a love that's tangible in every sip and every encounter. Quoin Rock & Knorhoek is more than a destination; it's a journey into a world of premium winemaking, where each moment promises an unforgettable experience steeped in tradition, fervor, and elegance.