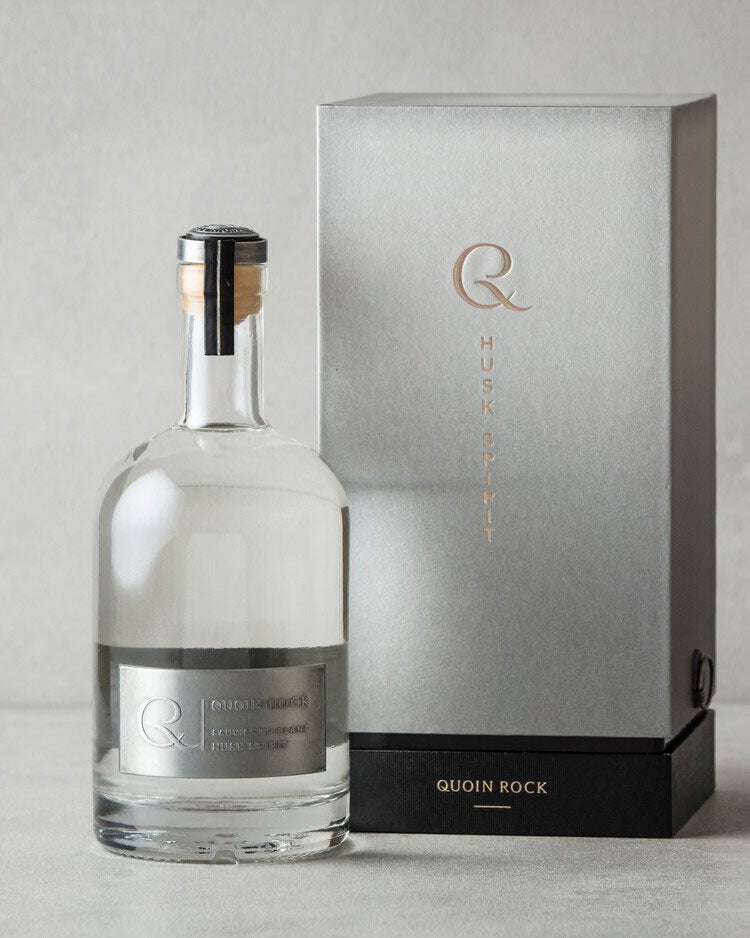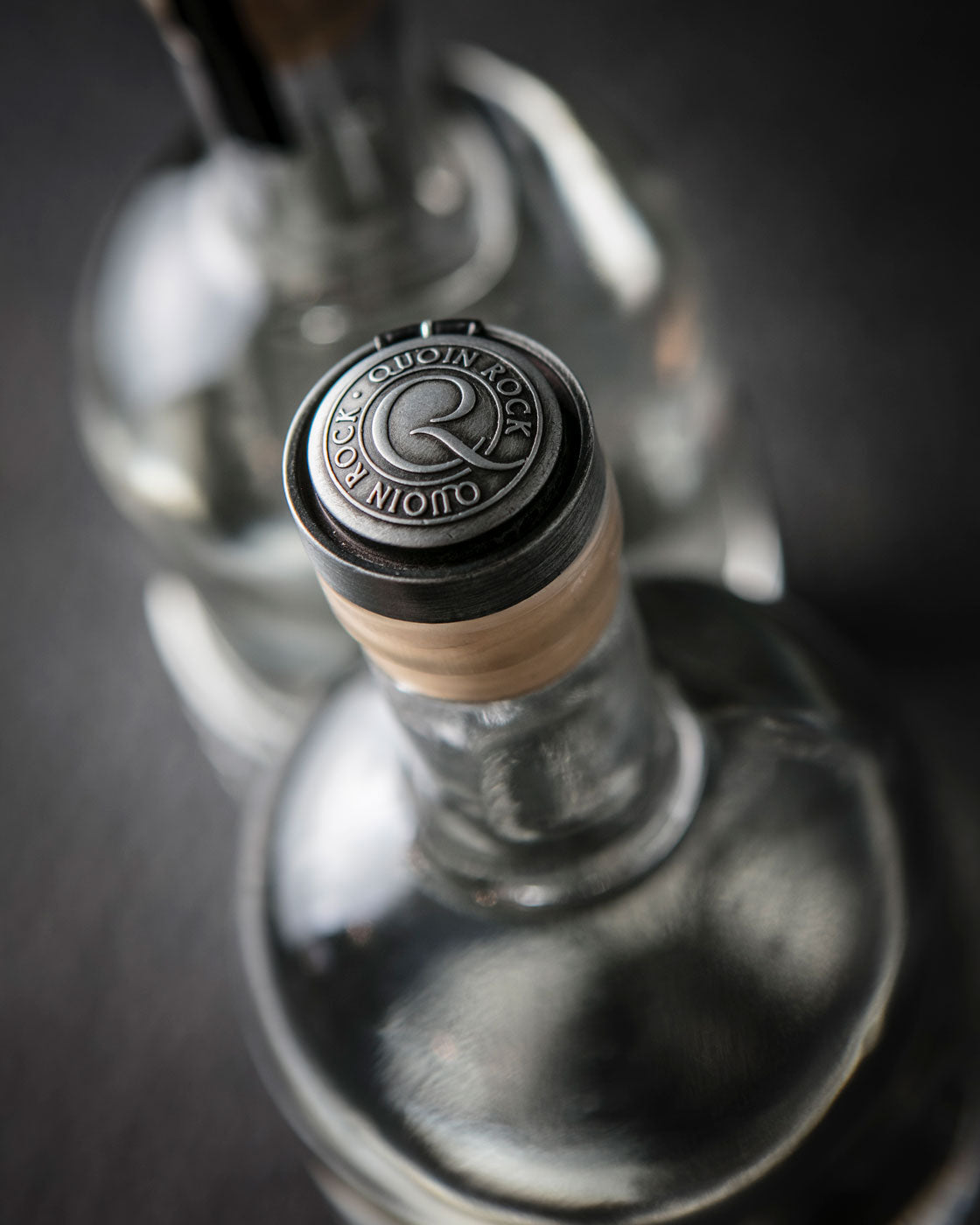 Once the juice of the Sauvignon blanc grapes used for the Vine-Dried Sauvignon Blanc dessert wine are extracted, the fermented skins are promptly used for distillation. Through the bain-marie double-distillation process the remaining skins (husks) produce grappa, capturing the essence of our Sauvignon Blanc.
The Quoin Rock Husk Spirit is sold in gift packaging.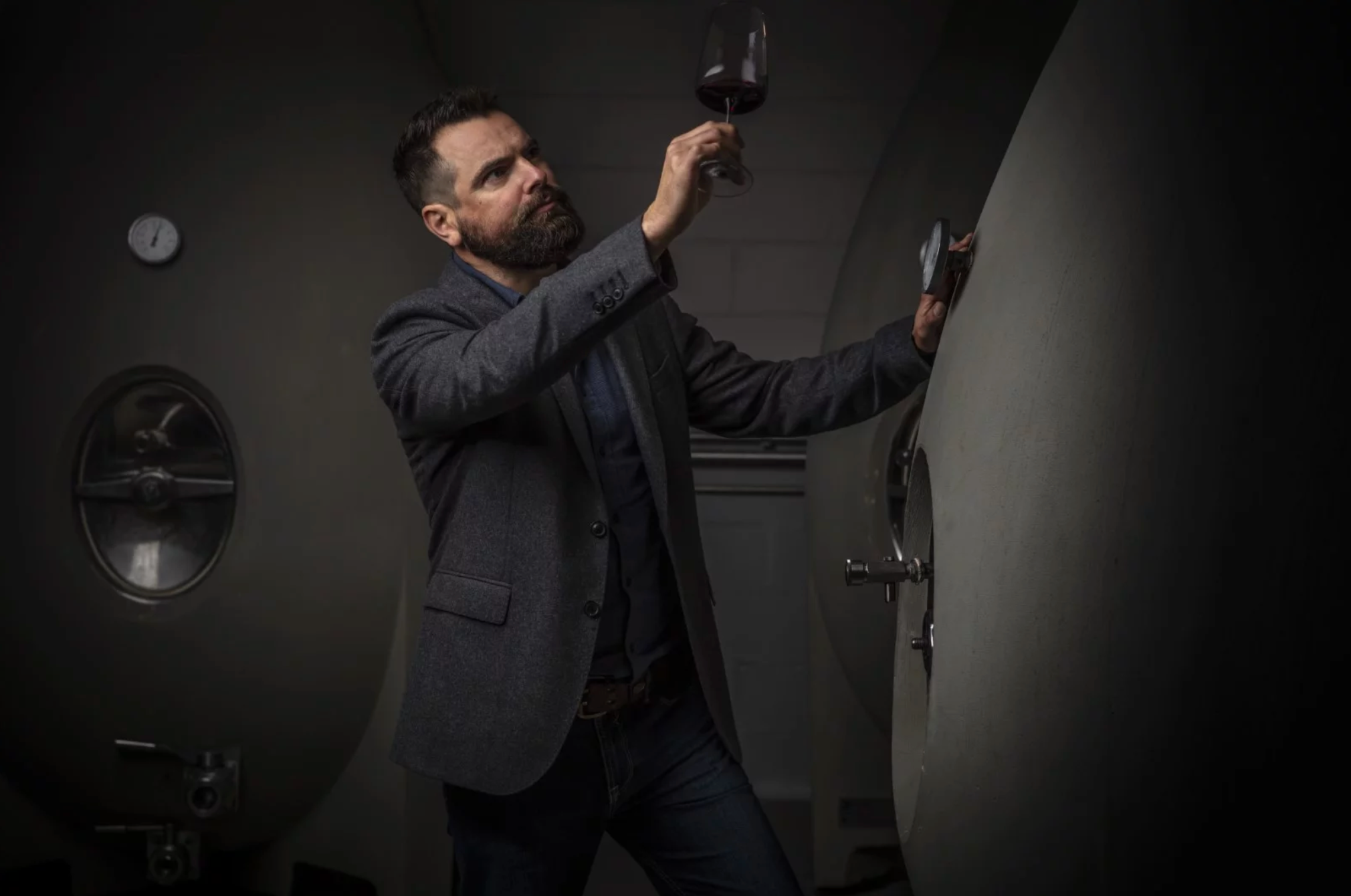 Craftmanship | Innovation
At Quoin Rock & Knorhoek, the fusion of meticulous craftsmanship and cutting-edge innovation is evident in every bottle we produce. By seamlessly blending traditional techniques with modern advances, we remain at the pinnacle of viticultural excellence, ensuring our wines not only honor our rich heritage but also anticipate the future of winemaking.
Passion | Experience
Our estates resonate with a deep-rooted passion for producing the finest wines, a love that's tangible in every sip and every encounter. Quoin Rock & Knorhoek is more than a destination; it's a journey into a world of premium winemaking, where each moment promises an unforgettable experience steeped in tradition, fervor, and elegance.