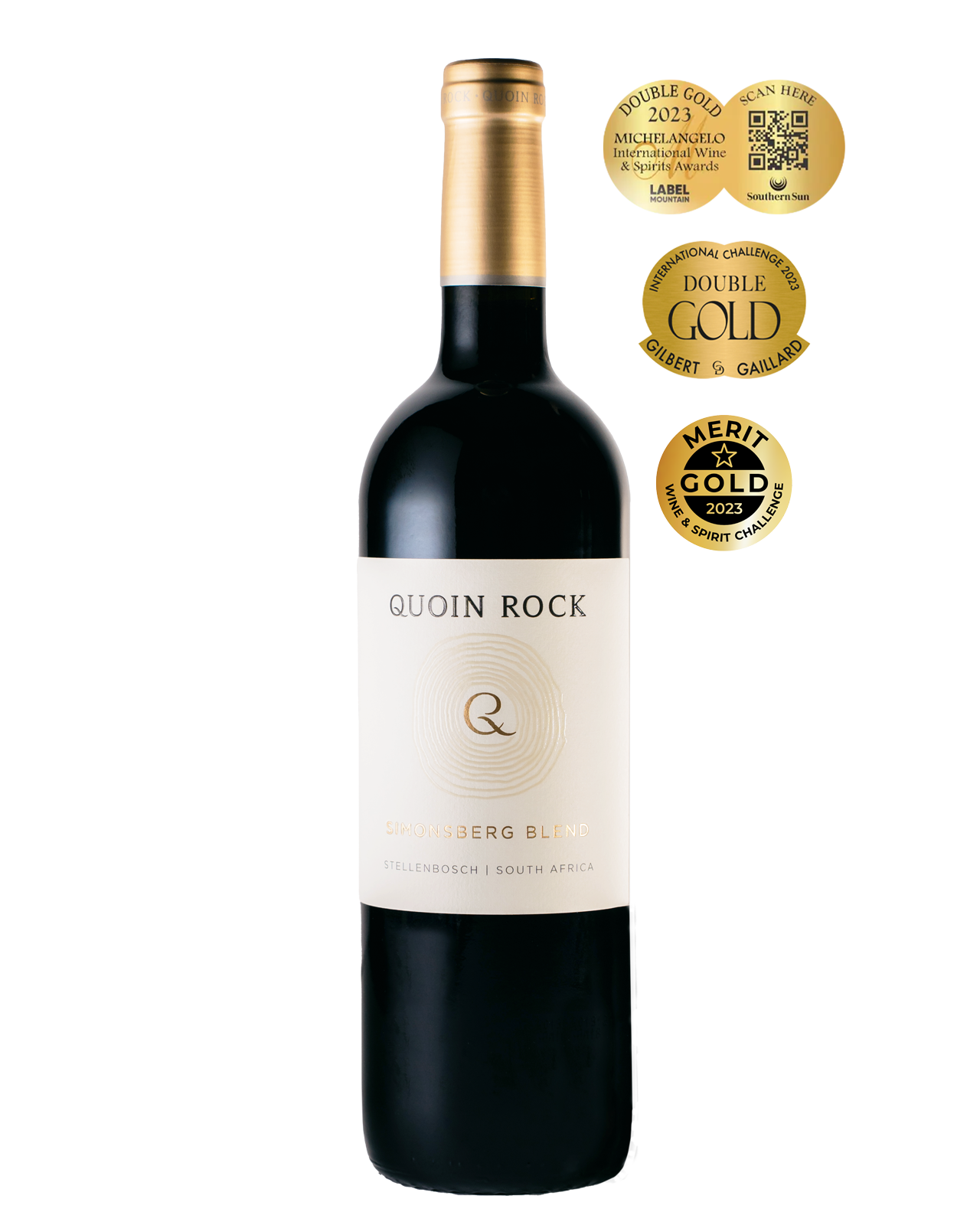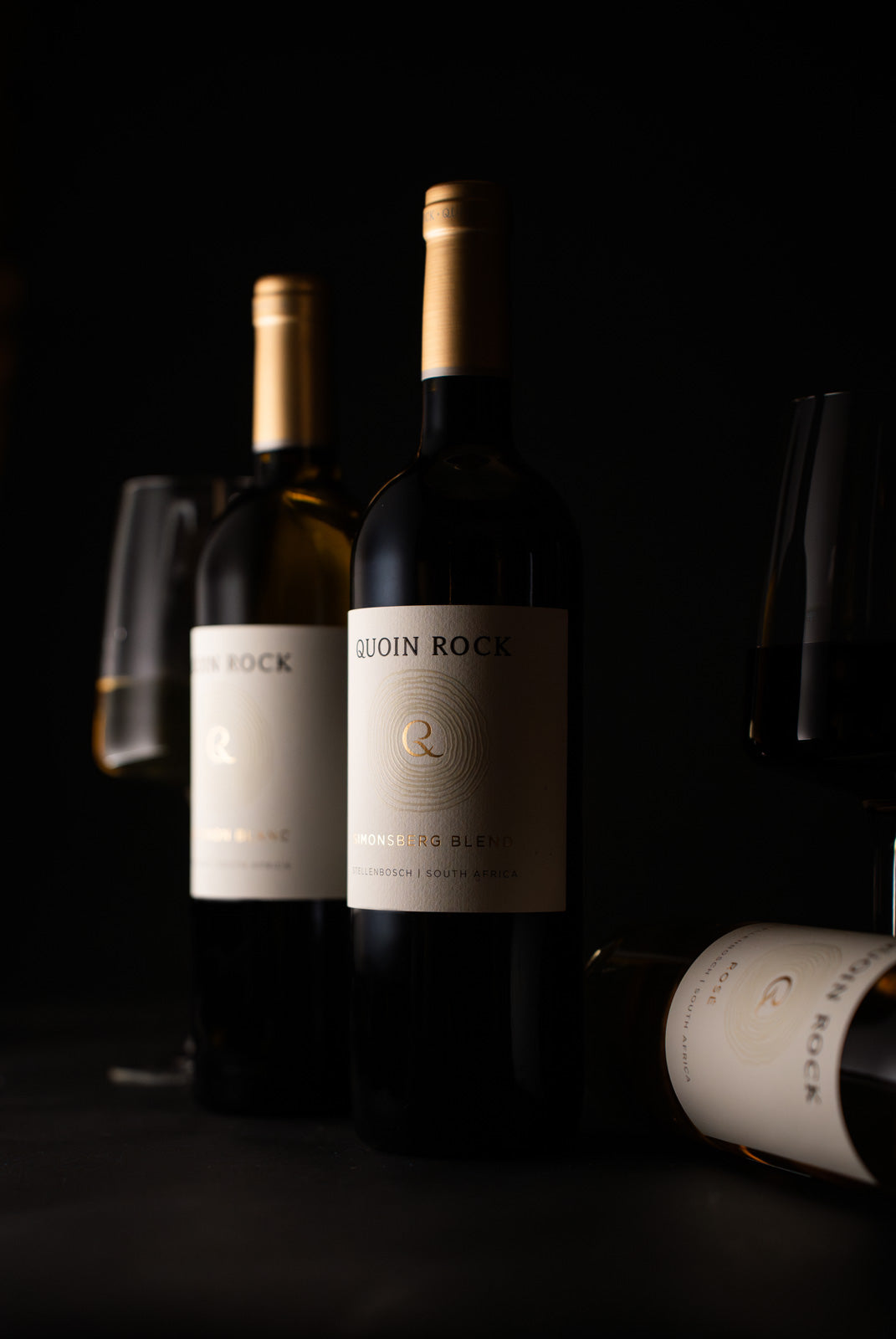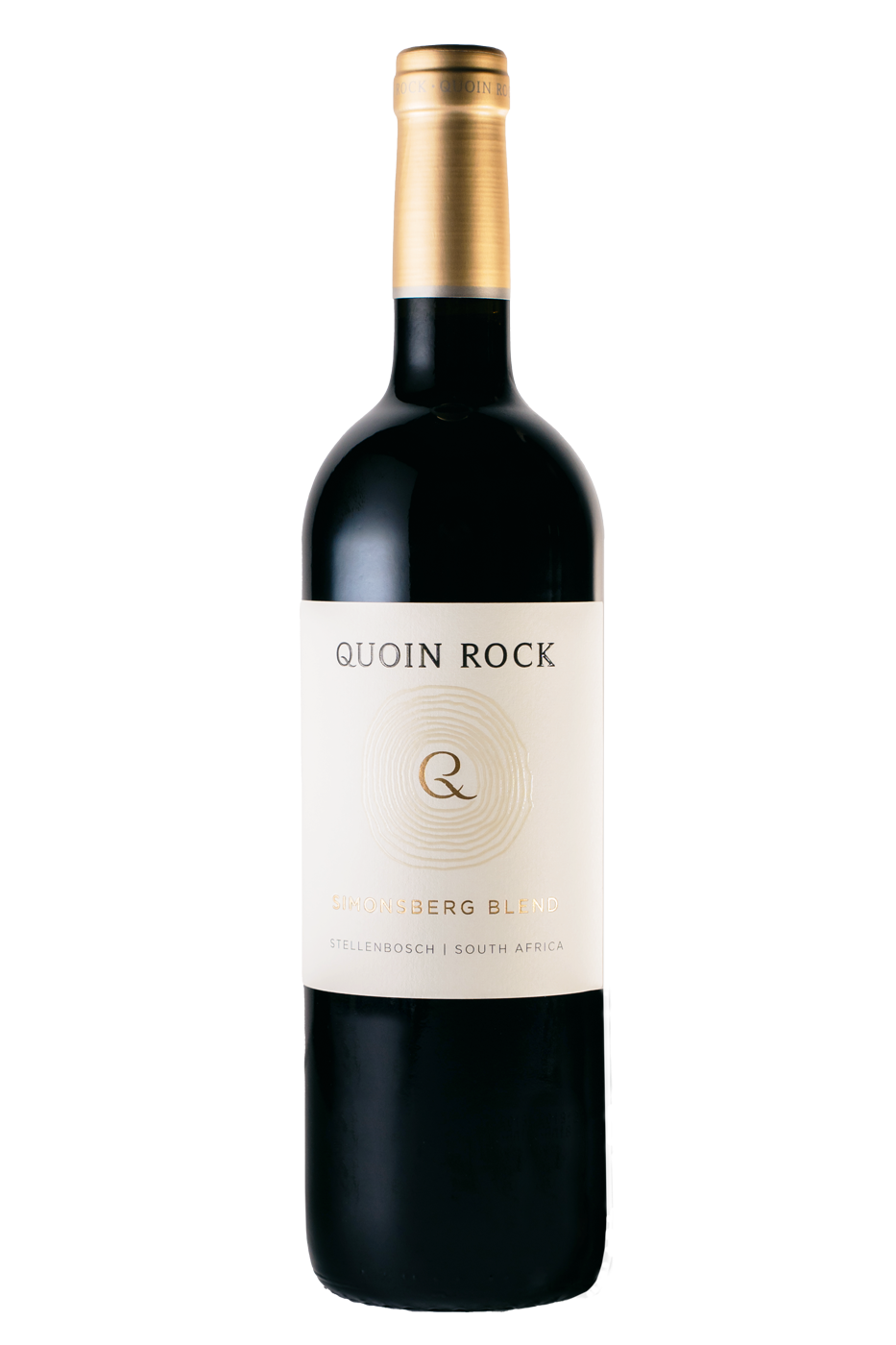 Quoin Rock Simonsberg Blend 2018
Vinification

Grapes are processed into a variety of stainless steel, French oak and concrete open fermenters for the duration of fermentation. 4-5 Punch downs took place daily for optimal extraction for the first 2/3 of fermentation, and there after only gentle pump overs were performed. The wines were left on their skins for 21 days of post fermentation maceration before pressing took place. Wines underwent malolactic fermentation in barrel for optimal oak integration.
Maturation
Wines were left to age in a variety of French oak and concrete vessels. After approximately 22 months wines were removed from their ageing vessels, then blended, and prepared for bottling. The wines were kept in bottle for 2 years before release.
Winemaker`s notes
The initial aromas provide layers of plums, cassis, and dark red fruits. This leads into a textured midpalate with typical Simonsberg and varietal characters such as; peppercorn, cranberries, mulberry and a variety of spices. The wine finishes off with soft, velvety tannins with hints of pencil lead.
Food pairing
This wine is excellent on its own, but pairs brilliantly with a variety of red meat dishes such as duck, veal, and lamb.
Cultivar/s|Shiraz 46% / Cabernet Sauvignon 30% / Merlot 11% / Malbec 6% / Cabernet Franc 5% / Petit Verdot 2%
Vintage | 2018
Origin | Simonsberg - Stellenbosch
Harvested | March 2018
Bottled|21 January 2020
Wine Analysis
Alcohol: 14.5% | Residual sugar: 2.7g/l |
Total Acidity: 6.20g/ | pH: 3.46
Aging potential | More than 10 years from vintage.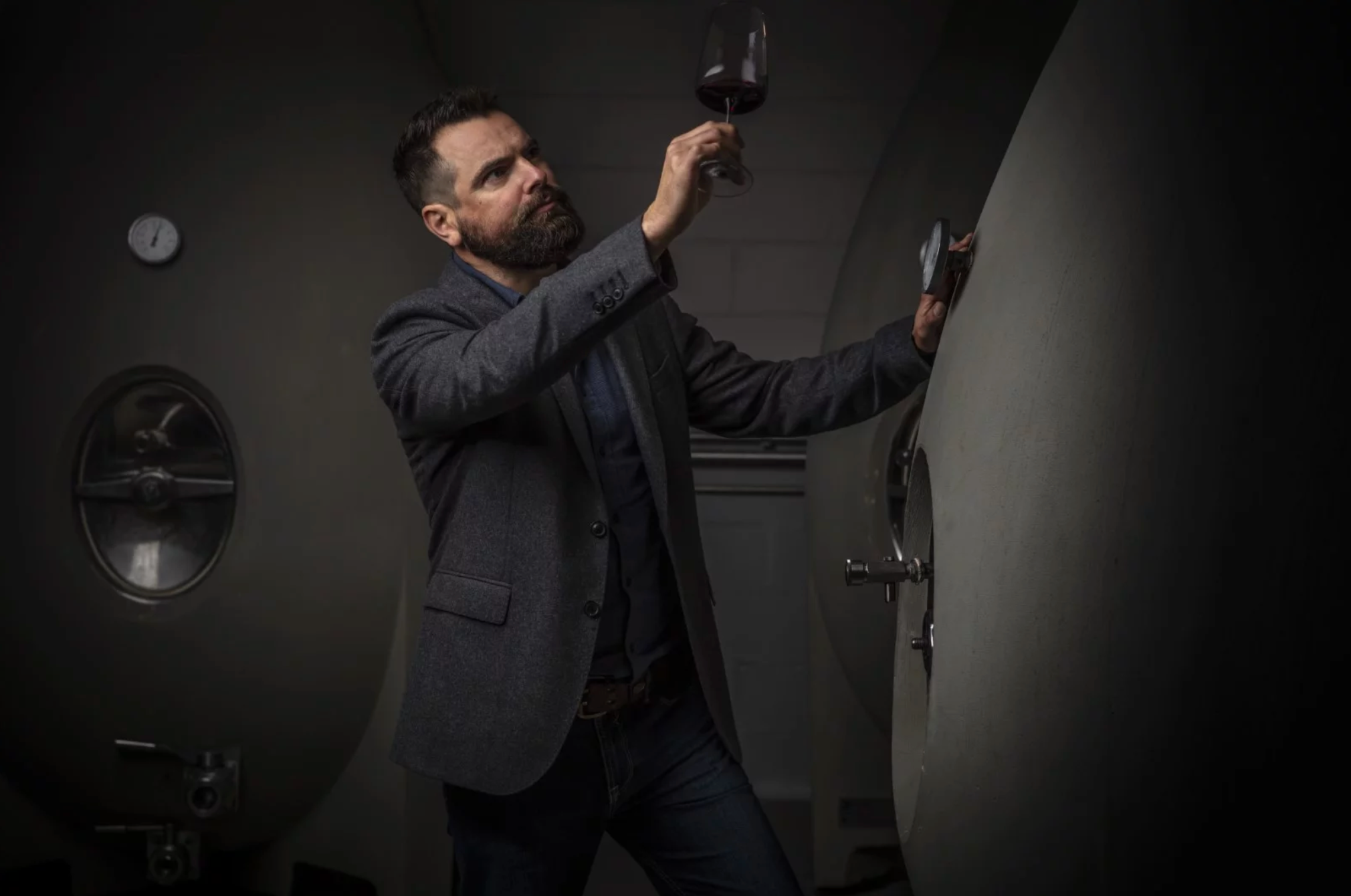 Craftmanship | Innovation
At Quoin Rock & Knorhoek, the fusion of meticulous craftsmanship and cutting-edge innovation is evident in every bottle we produce. By seamlessly blending traditional techniques with modern advances, we remain at the pinnacle of viticultural excellence, ensuring our wines not only honor our rich heritage but also anticipate the future of winemaking.
Passion | Experience
Our estates resonate with a deep-rooted passion for producing the finest wines, a love that's tangible in every sip and every encounter. Quoin Rock & Knorhoek is more than a destination; it's a journey into a world of premium winemaking, where each moment promises an unforgettable experience steeped in tradition, fervor, and elegance.