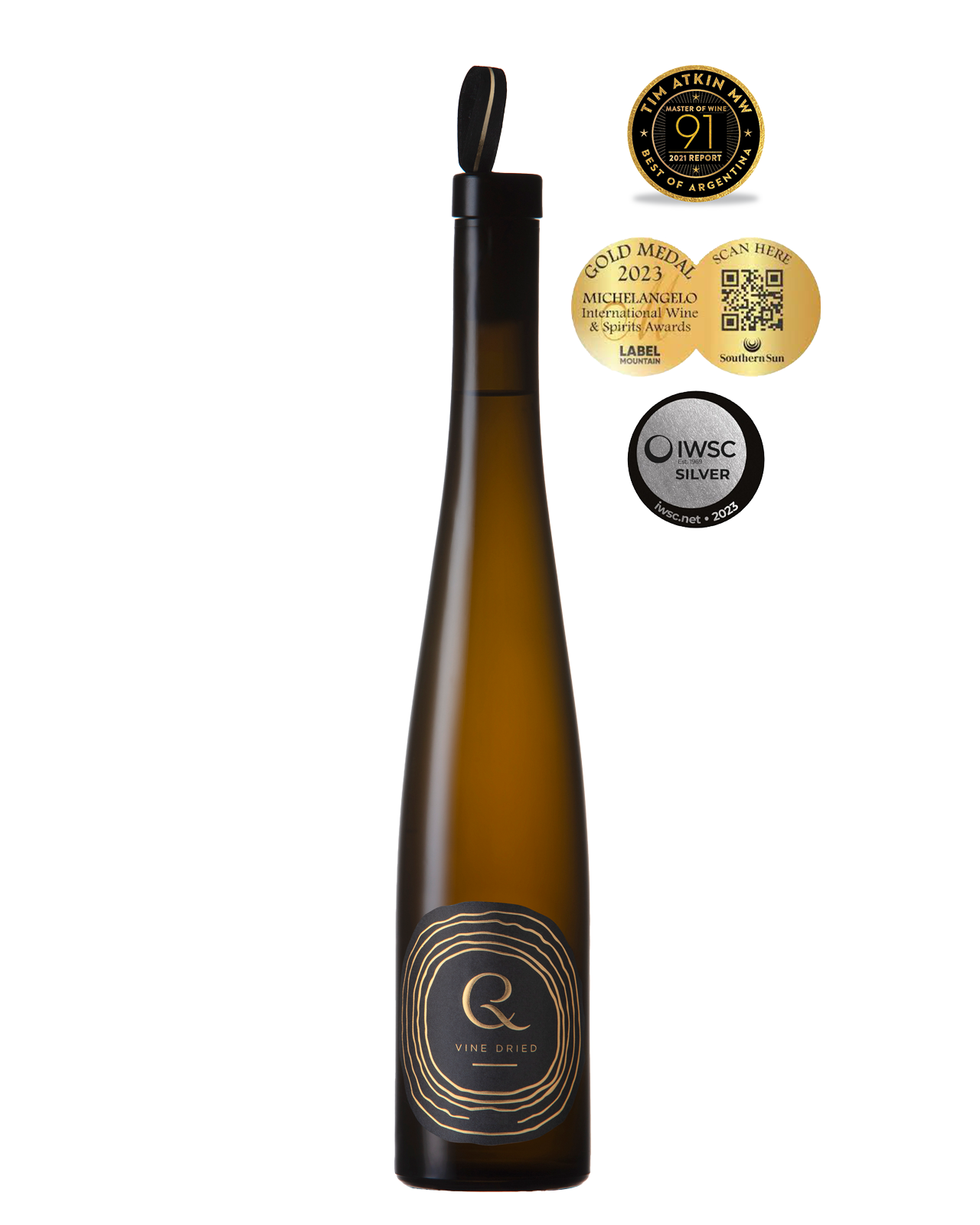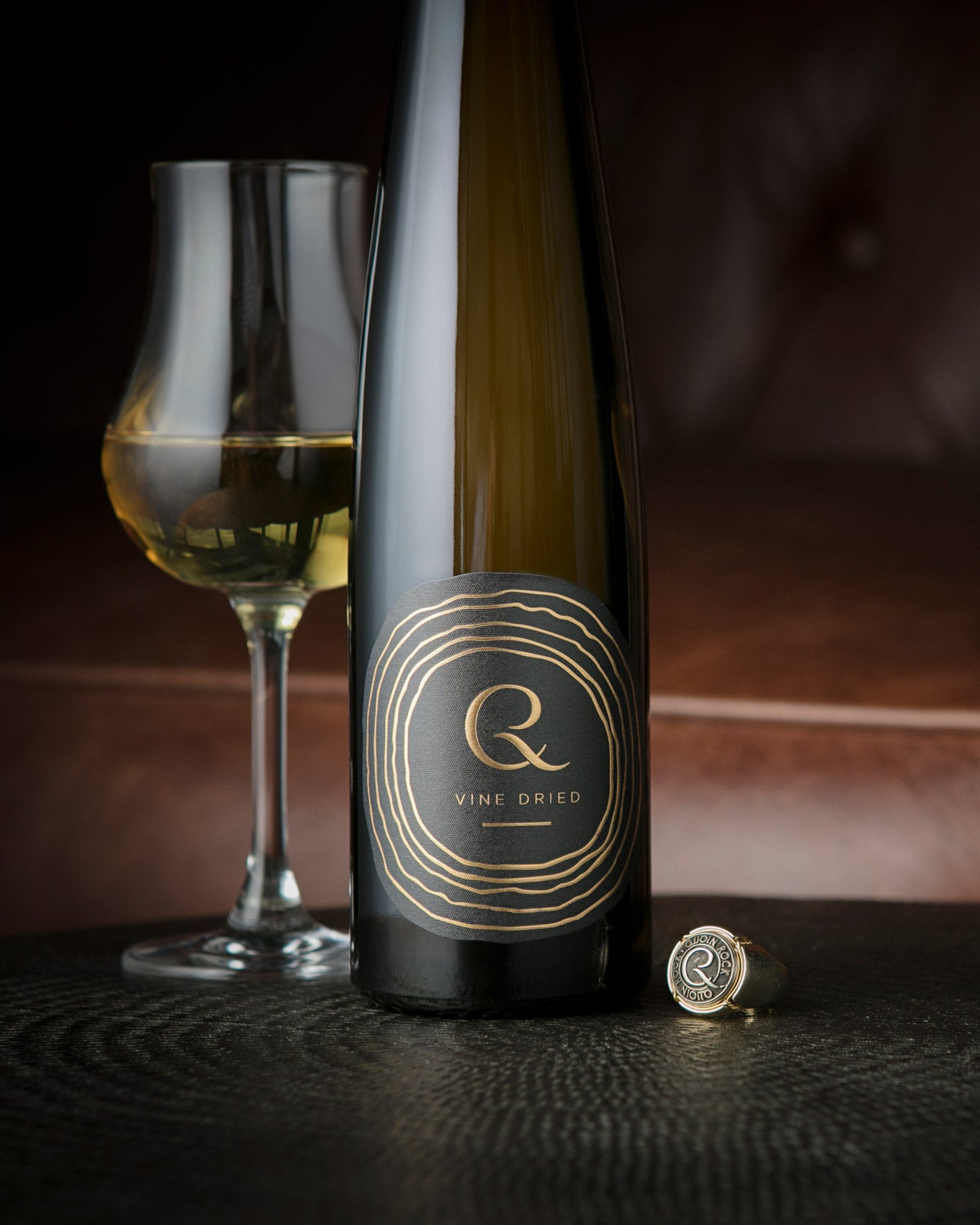 Quoin Rock Vine Dried 2022
Vinification

Desiccation (drying) of stalks was done on selected Sauvignon Blanc batches to allow for increased concentration of sugar levels. Whole-bunch grapes were cold-soaked for 12 hours, then pressed-off to holding tanks and left to settle for 2 days. The clean juice was racked (transferred) to old French oak barrels and inoculated with select yeast strains. Fermentation was stopped through filtration, to achieve a certain sugar level. Maturation in old 225L barrels lasted 5 months.
Winemaker`s notes
Aromas of dried pineapple and mango with roasted sweet spices complement a fascinating and refreshing palate of apricot pips and honey.
Food pairing
Ideally served chilled at around 6-8 ̊C, it can be enjoyed as an aperitif, but will be a wonderful complement to foie gras, fruit-based desserts and cheese, and can even be used as an ice-cream topping.
Wine Analysis:
Alcohol | 10.0%
Residual sugar | 129.5g/l
Aging potential | More than 15 years from vintage.
Cultivar/s | Sauvignon Blanc 100%
Vintage | 2022
Origin | Simonsberg Stellenbosch
Average Yield | 2 tons / Ha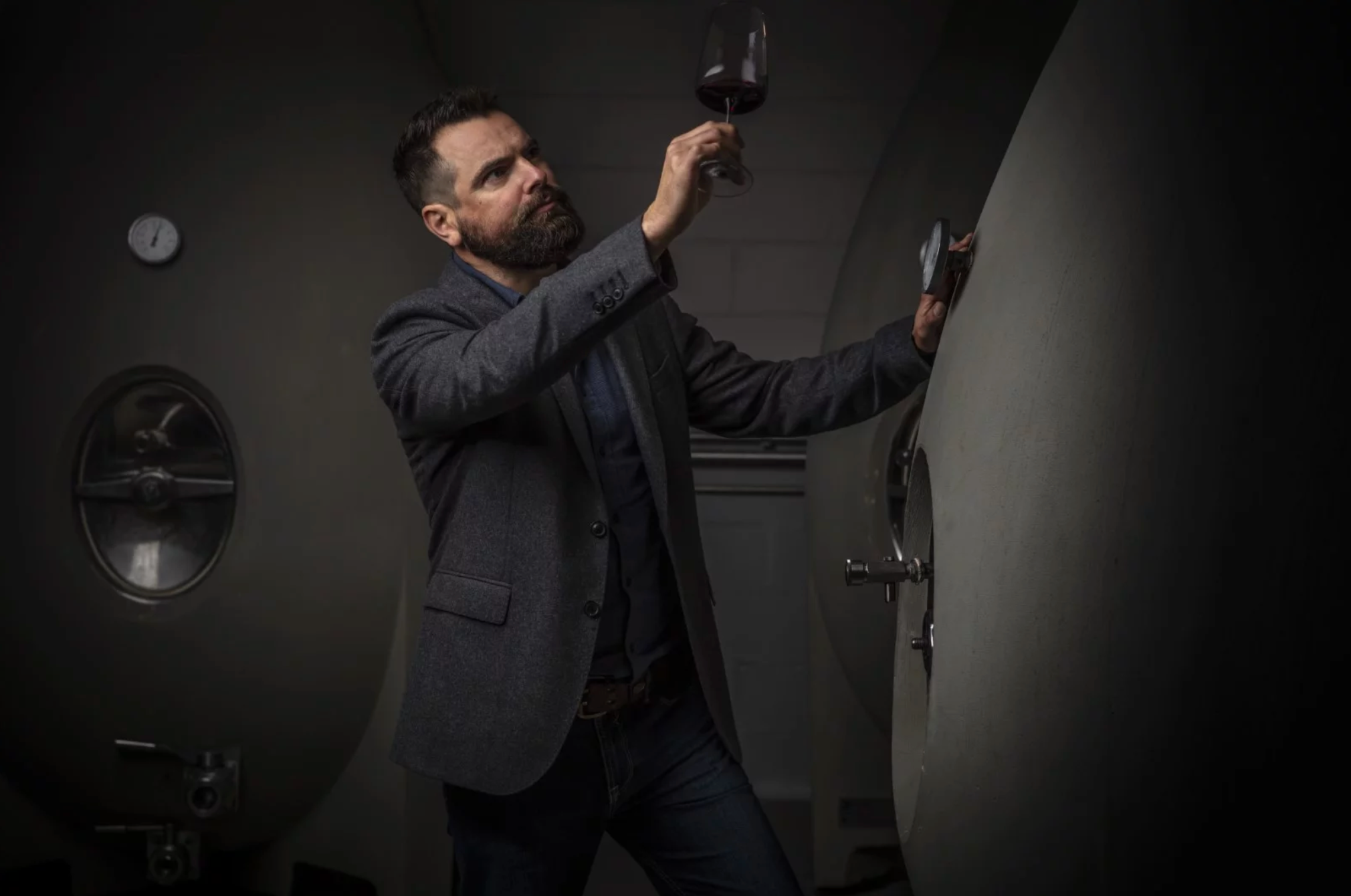 Craftmanship | Innovation
At Quoin Rock & Knorhoek, the fusion of meticulous craftsmanship and cutting-edge innovation is evident in every bottle we produce. By seamlessly blending traditional techniques with modern advances, we remain at the pinnacle of viticultural excellence, ensuring our wines not only honor our rich heritage but also anticipate the future of winemaking.
Passion | Experience
Our estates resonate with a deep-rooted passion for producing the finest wines, a love that's tangible in every sip and every encounter. Quoin Rock & Knorhoek is more than a destination; it's a journey into a world of premium winemaking, where each moment promises an unforgettable experience steeped in tradition, fervor, and elegance.