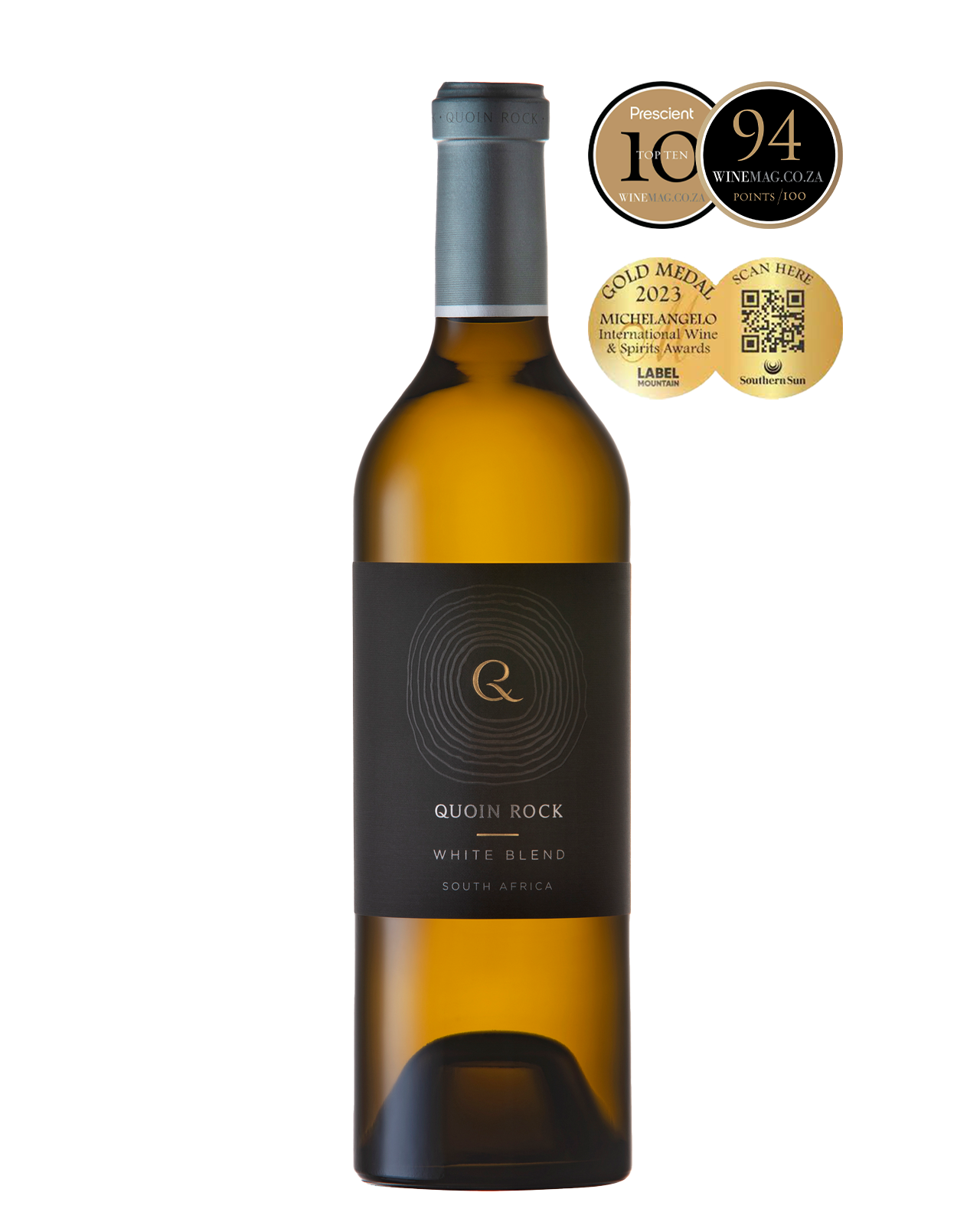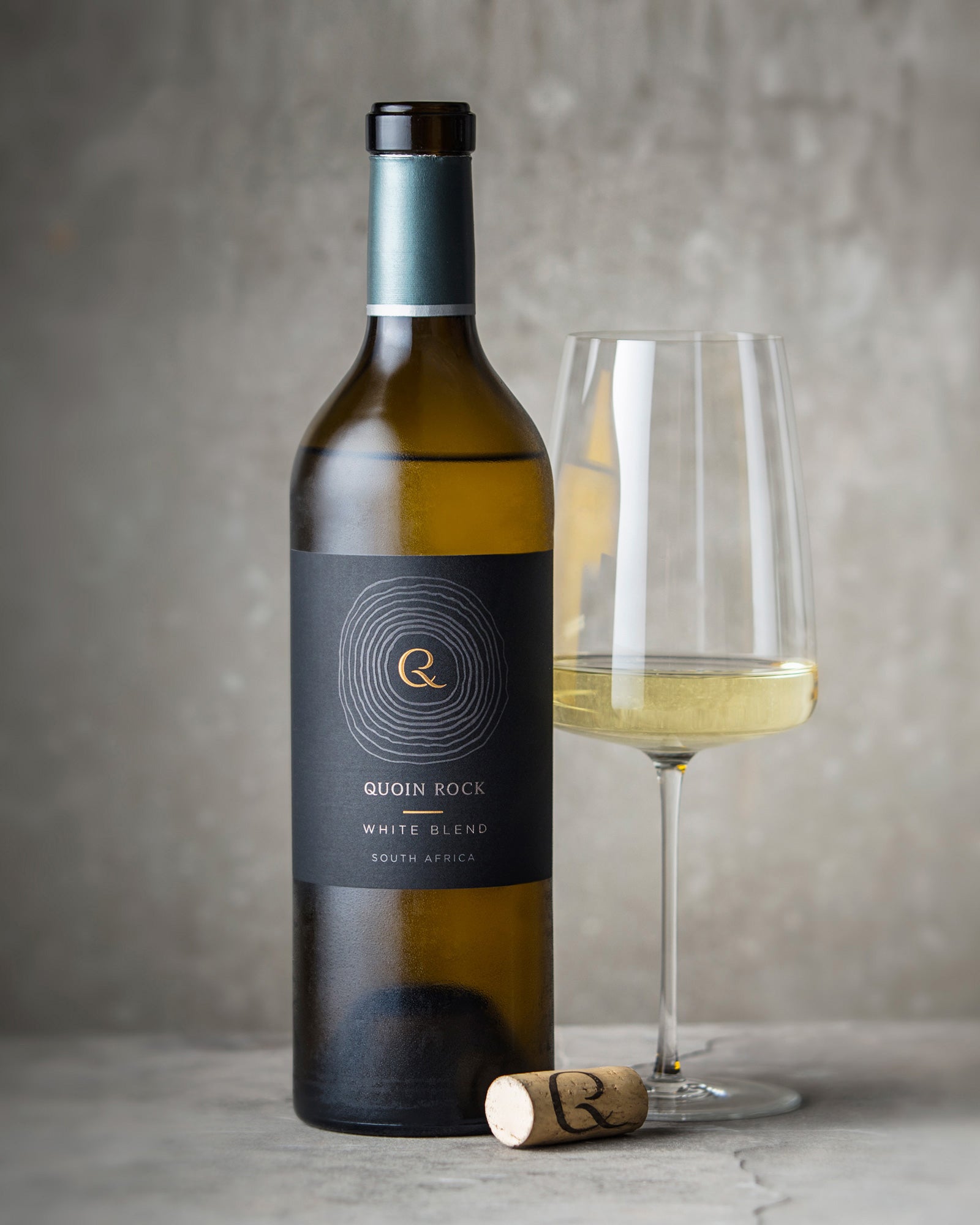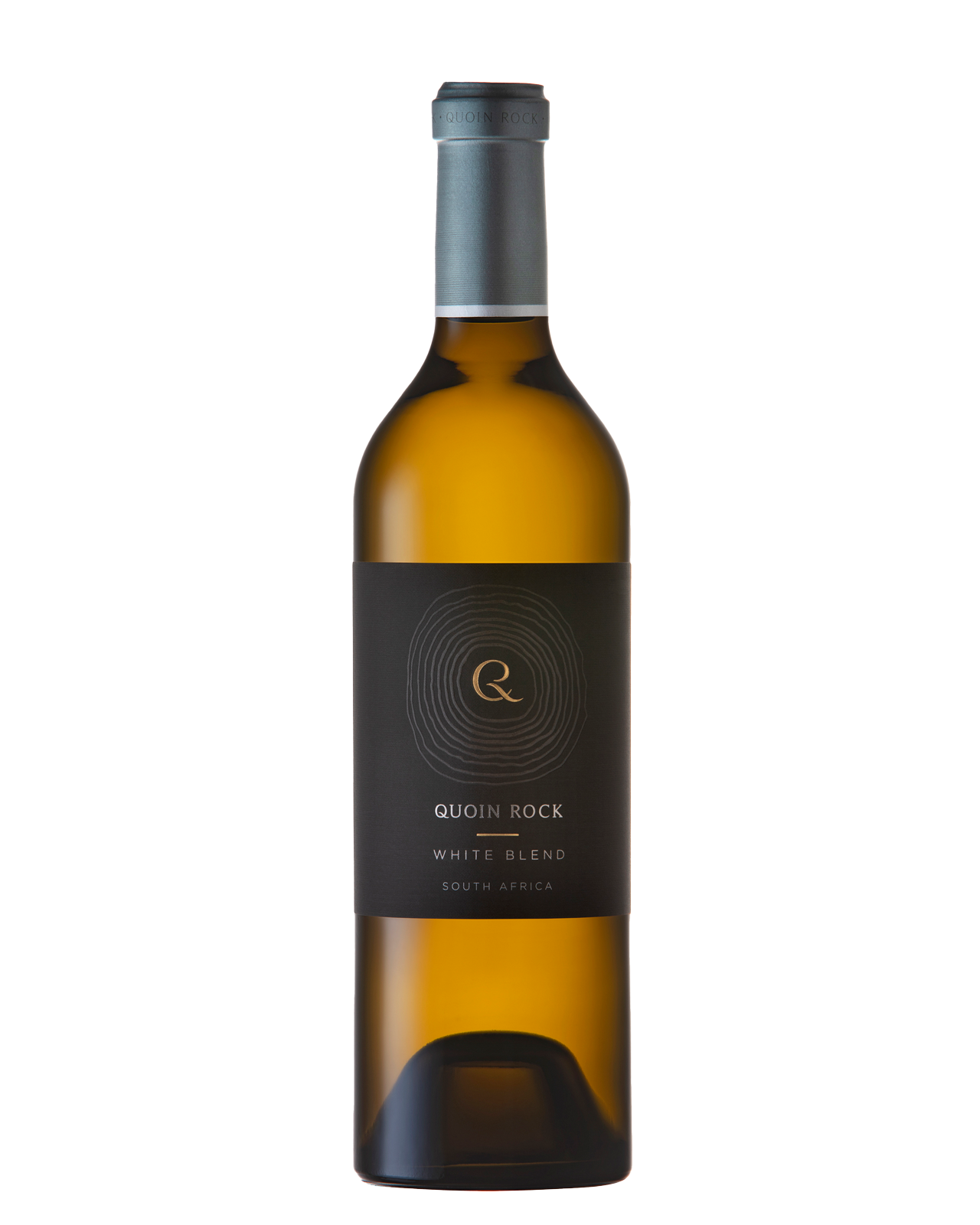 Quoin Rock White Blend 2022
Wine tasting notes
This 2022 wine is an expressive wine with an excellent balance between sweetness and acidity. The nose starts with some flint and khakibos, and opens up to present you with fresh tangerine, passionfruit, melon and gooseberry flavours that follow through on a creamy palate.  The White Blend presents a bold combination of fruit and freshness that gives the wine excellent length and elegance.
Viticulture
The Sauvignon Blanc grapes of the QR White Blend are grown on two of our farms; Boskloof, situated in the Agulhas area, and Quoin Rock in the Stellenbosch area. On Boskloof, the vines grow in Bokkeveld, Koffieklip and gravel and are constantly exposed to the cool Atlantic Ocean breeze. On Quoin Rock, the vines have been planted nearly 400 meters above sea level in decomposed granite, colluvial sandstone and gravel and grow in a slightly warmer climate. The Semillon that makes up the rest of the wine, is grown against the Simonsberg mountain.
Vinification
We pick these grapes early to ensure that the berries stay cool until they get to the cellar. Once the grapes are in the cellar, we destem and crush the berries gently. After letting the must settle in the tanks for up to two days, we rack off the juice and inoculate it to start fermentation. We ferment each batch separately to let the grapes develop their own unique aromas and flavour compounds.  By applying this small-batch winemaking philosophy, we can develop a complex and diverse wine.
Maturation
After fermentation, the wine spends four to six months on fine lees in stainless steel tanks. We regularly stir the lees to build palate volume and texture, while taking exceptional care to preserve the freshness and fruit-forwardness of the wine.
Food tasting notes
This is an expressive wine that can be enjoyed on its own or served with most pasta, poultry or fish dishes.
Details:
Cultivar/s|  Sauvignon Blanc 96% / Semillon 4%
Vintage  |  2022
Origin  |  Cape Coast (Agulhas/Stellenbosch)
Harvested  |  February 2022
Bottled  |  22 September 2022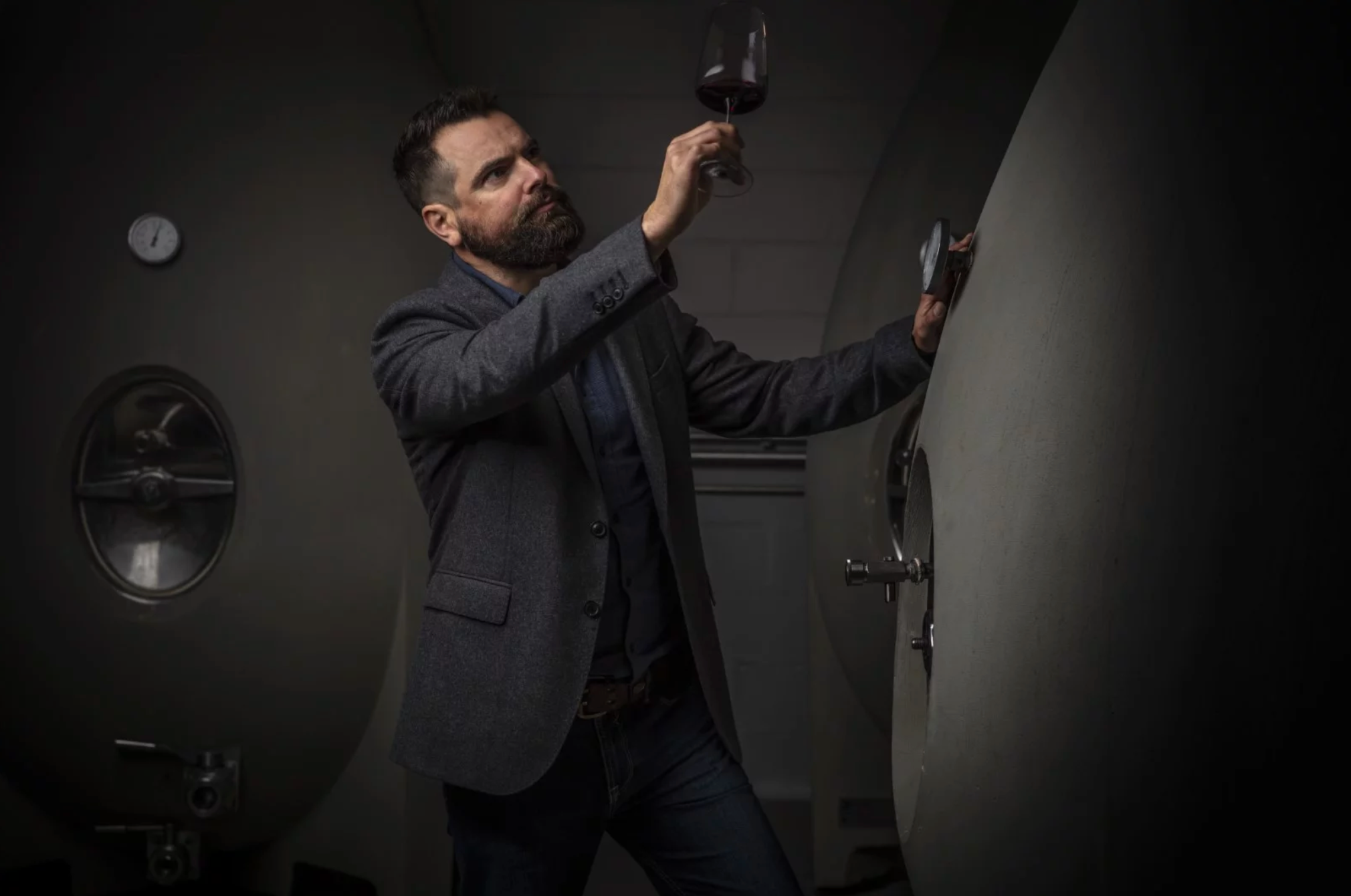 Craftmanship | Innovation
At Quoin Rock & Knorhoek, the fusion of meticulous craftsmanship and cutting-edge innovation is evident in every bottle we produce. By seamlessly blending traditional techniques with modern advances, we remain at the pinnacle of viticultural excellence, ensuring our wines not only honor our rich heritage but also anticipate the future of winemaking.
Passion | Experience
Our estates resonate with a deep-rooted passion for producing the finest wines, a love that's tangible in every sip and every encounter. Quoin Rock & Knorhoek is more than a destination; it's a journey into a world of premium winemaking, where each moment promises an unforgettable experience steeped in tradition, fervor, and elegance.